Welcome to the official website for Irish Suffolk Sheep breeders. Irish Suffolks have been leading contributors to the sheep industry in Ireland for over 125 years. Our membership is international with members throughout the EU and automatic associate membership of the Suffolk Sheep Society in UK, the oldest and largest Suffolk Society in the world.
Suffolk is the flag-ship domestic breed and is recognised as the leading terminal sire on a variety of commercial ewes to produce top quality prime lamb. The breed has been in existence since the late 1700s.
Grassroots is the South of Ireland Branch Suffolk Sheep Society's pedigree software solution for managing and maintaining the pedigree Irish Flock Book.
Click on the "Grassroots Search" button to search for an individual animal, breeder or flock, you can also search the UK Flock Book by clicking on the UK button. Members can also manage their flock online.
Stay up to date with our latest events.
Dan O'Mahoney (Chair & Council Representative)
Garth Graham (Vice Chair)
Teresa McKeever (Treasurer)
Oliver Dean (Council Representative)
Susan O'Keeffe
Sean O'Connor
Colin Watchorn
Philip Lynch
Alan Kilpatrick
Richard Thompson
Paddy Carolan
Gerry Killilea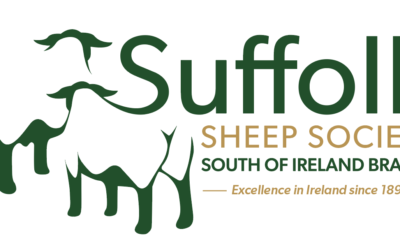 All information correct at time of publication 26th February 2021 When the United Kingdom voted to leave the European Union on the 23rd June 2016 I don't think any of us fully understood the implications in general and how things would work out in practice for our...
read more
South of Ireland Branch Suffolk Sheep Society Ltd, a company limited by guarantee, Registered in Ireland No. 222263
Registered Address Upton Ryan, Fourth Floor, North Block, Rockfield Central, Dublin 16