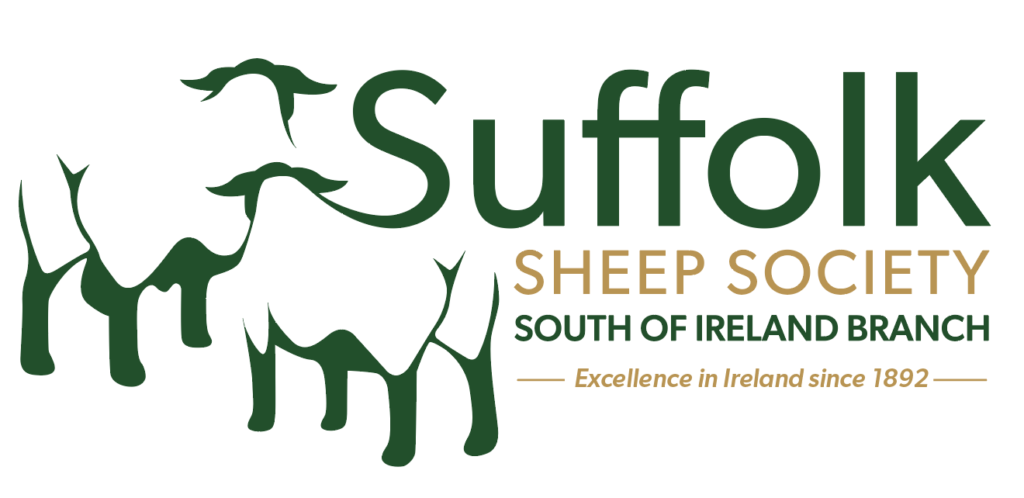 Date: 9th November 2019
The 10th Annual Production Sale of Suffolk Sheep for Annakisha/Blackwater/Clyda, Barrowlands and Castleisle/Shannagh with guest consignments from Glyde, Malinhead and Finnvale flocks met with a very lively trade at Blessington Mart when they went under the hammer of John Doyle on Saturday, 9th of November 2019.
The quality of females on offer was testament to the high standard of sheep expected from these top flocks where the best of bloodlines in the breed were on offer and proved that, despite the uncertainity in farming due to Brexit, there is strong demand amongst Suffolk breeders for quality Suffolks.
The sale topper was a strong gimmer, the property of Andrew Wilson, of the Castleisle flock and out of a top female line. The dam is sister to the 16,000 gns. ram lamb sold earlier this year to Birness and Strathbogie flocks in Scotland. By Lakeview Armani and scanned in lamb to the 20,000gns. Castleisle Kilteskin Prince she was knocked down to Darragh McMenamin of the Mullinvale flock for 4,200gns. Andrew also received 3,200gns. for another ET sister in lamb to Castleisle Kilteskin Prince. This one was knocked down to Philip Lynch of the Glyde flock in Co. Louth, who earlier in the sale sold a strong pen of gimmers.
Richard Wilson received 2,200 gns. for his top shearling ewe in lamb to the 40,000gns. Limestone Aston Martin. Richard also received 2,000gns. for another Armani daughter in lamb to Ballynacannon Royal Flush. The Wilsons had an average of 1,400 euro for their 21 gimmers forward.
The O'Keeffe's also made a worthwhile journey to Blessington selling their top two gimmers for 2,000gns each. Arthur's Annakisha flock received 2,000gns. for a Birness Coulter daughter,in lamb to Castleisle Kilteskin Prince which was purchased for 20,000gns. at Stirling earlier in the year. The Clyda flock of Susan O'Keeffe received 2,000 gns. for a Clyda Impeccable daughter also in lamb to Castleisle Kilteskin Prince. This one caught the eye of Richard Wilson of the Shannagh flock.
While European and Northern Ireland buyers were amongst the purchasers it was breeders from Southern Ireland who dominated resulting in a buoyant trade with nearly 100% clearance with a sale average of 990 euro. Over 20 lots sold for 1,000gns.or over which was testament to the quality of sheep on offer.
The 11th Annual Sale will be held at Blessington Mart on Saturday 14th of November,2020 where all sheep are eligible for export.