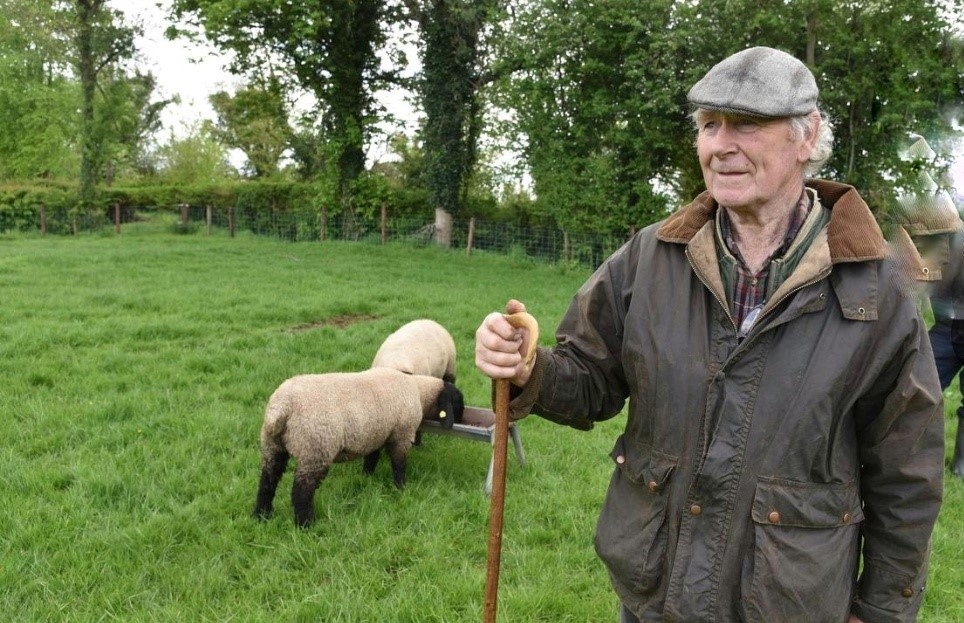 Suffolk Sheep Society South of Ireland
Coote Geelan, Loughrynn Flock
The Committee of the Suffolk Sheep Society were delighted to nominate Mr Coote Geelan of the Loughrynn Flock in Co. Leitrim as the 2023 recipient of the National Hall of Fame for Suffolk Sheep. The National Hall of Fame Awards, now in their 19th year, are an annual all-livestock breeds event held to 'recognise individuals who have dedicated their lifetimes for the improvement and progress within their chosen breed'
The 2023 Awards were presented this year by Mr Adam Woods, Beef Editor at the Irish Farmers Journal.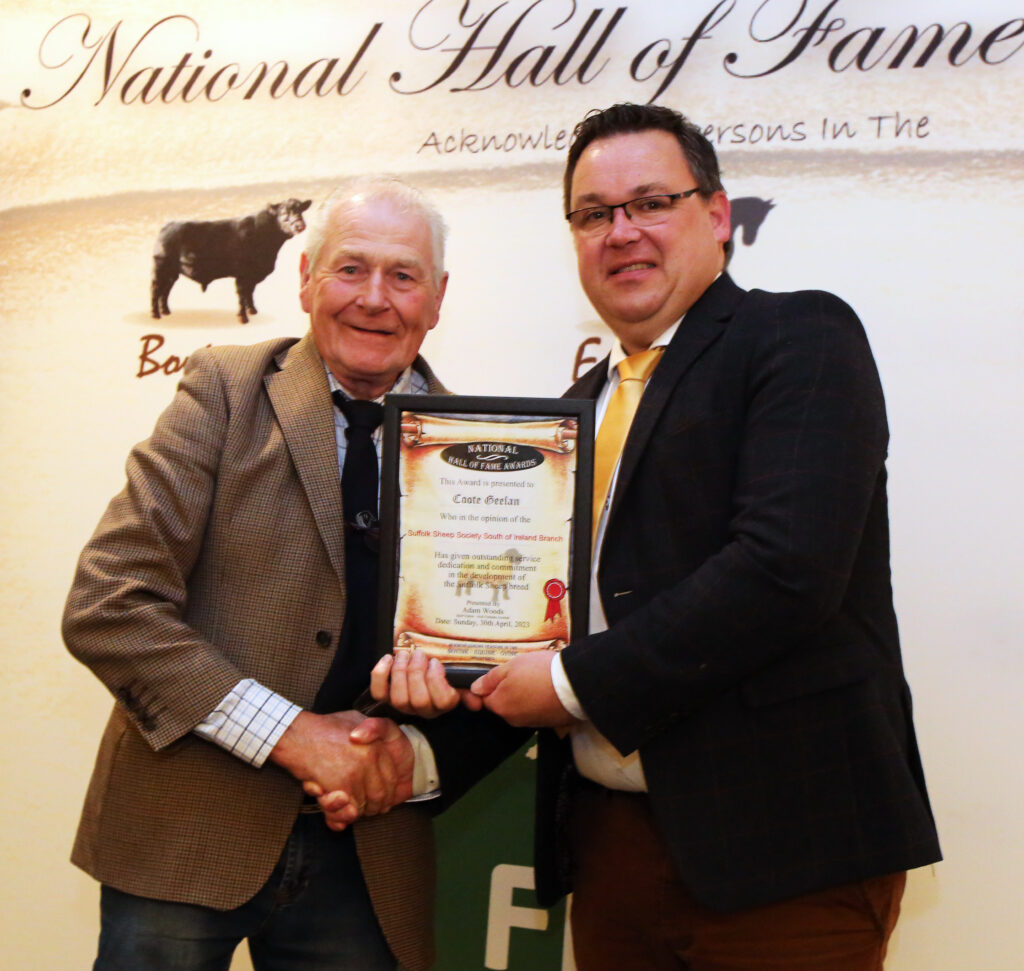 Coote Geelan receiving the 2023 Hall of Fame award from Adam Woods, Beef Editor, Irish Farmers Journal
Established in 1981 'with the purchase of four 1 Shear and one 2 Shear Ewes bred by J. Coughlan', Coote could never have known the multitude of awards, rosettes and competitions he would go on to win over the course of his lifetime. Regularly attending competitions and shows, Coote was successful both North and South which included prizes at The RDS 'Spring Show', the Balmoral Show, National Livestock Show, National Suffolk Championships, National Premier Show and countless Agricultural Shows, the length and breadth of the country. He has served on many Suffolk committees over the years, contributing greatly to the enhancement of the breed.
Coote is very modest about his achievements and says that he owes much of his expertise to the likes of the late Bob Howlett, Ted Jeffery and Herbert Stanley who he says 'taught me many skills in trimming and judging sheep'. Coote is renowned for his capabilities in trimming and showing sheep and has helped many aspiring new Suffolk Breeders on their journeys, mentoring them with patience and good humour in the skill of animal presentation.
Coote is a great believer in producing well fleshed rams aimed at the Commercial farmer. A good quality Suffolk ram helps to produce hardy, fast finishing lambs which in turn boost on farm profits from high farm gate prices for early, top quality lambs. Carcass is key in the Suffolk Ram.
The Loughrynn Flock today still enjoys great success at National and local level with the help of Coote's son Trevor who has been attending shows and tending the flock with his father since he was old enough to hold a rosette!
Coote would like to extend his gratitude to the Committee of the Suffolk Sheep Society, South of Ireland for his nomination, which he sees as a huge honour. He would also like to thank his family for all their support over the years without whom, non of his successes would have been possible.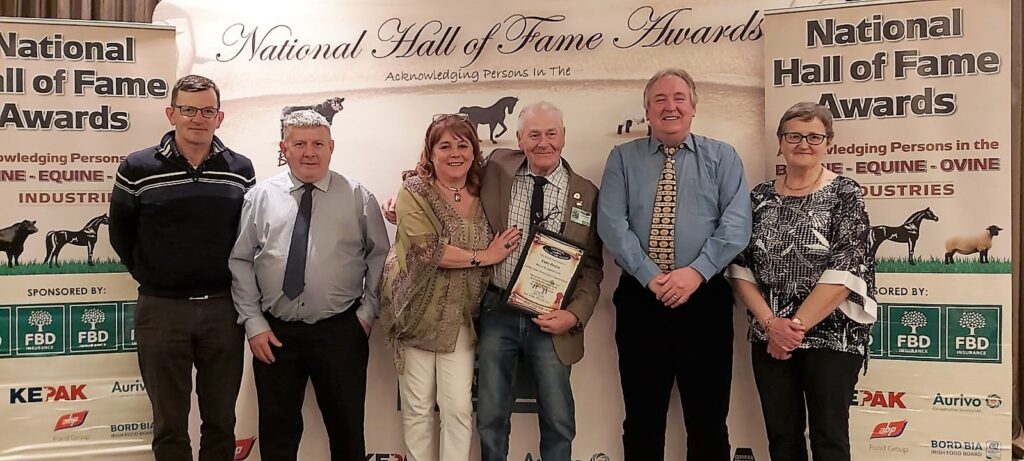 Kenneth Bailey, Gerry Killilea, Alison Irwin, Coote Geelan, Garth Graham, Susan O'Keeffe (Chairperson)