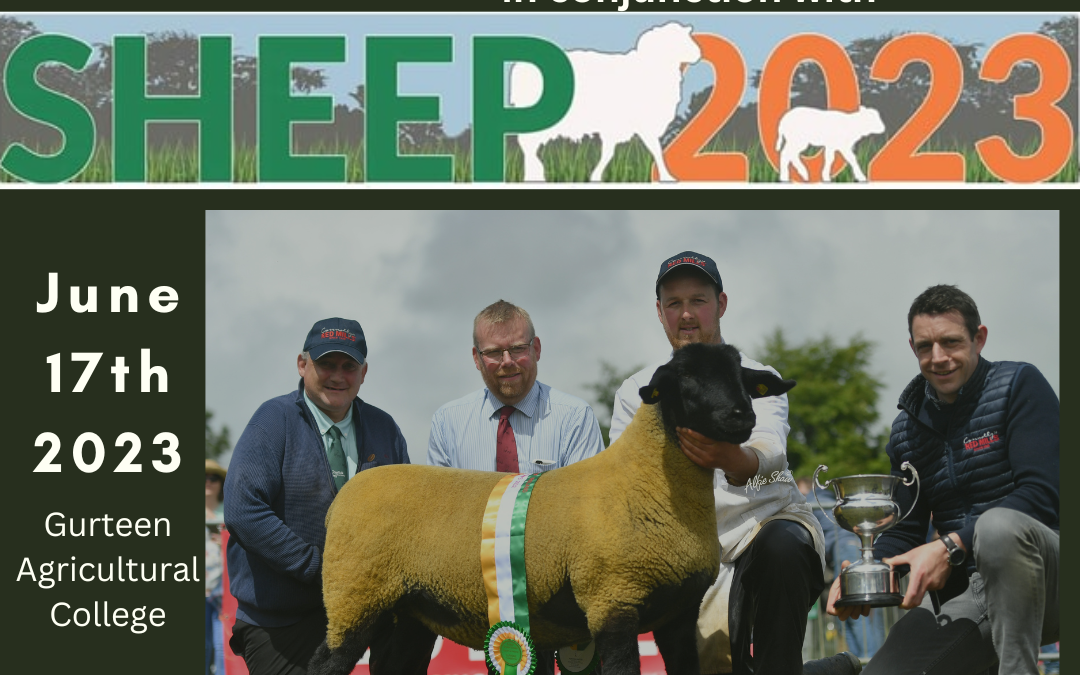 The 2023 National Suffolk Championships will take place this year in conjunction with the SHEEP 2023 Event in Gurteen Agricultural College on June 17th.
This one day event will be the largest dedicated sheep event in Ireland in 2023 and follows on the successes of past events held at Teagasc, Athenry and UCD. It is being organised by five major stakeholders within the Sheep Industry – Bord Bia, Department of Agriculture, Food 7 the Marine, Irish farmers Journal, Sheep Ireland and Teagasc.
Suffolk Sheep Society – South of Ireland is delighted to be hosting our National Suffolk Sheep Championships at such a prestigious event. Top breeders from all around the country are already preparing their sheep to take part in one of the top events in the annual Suffolk calander. Competition is always fierce at the Championships and classes include Young Handler, Shearling Ewe, Aged Ewe, Shearling Ram and upwards, Ewe Lamb – trimmed and untrimmed, Ram Lamb and Novice Ewe and Ram Lamb classes.
Judge for the event is Mr. Martin Butler of the well known and respected Castlewood Flock in Northern Ireland.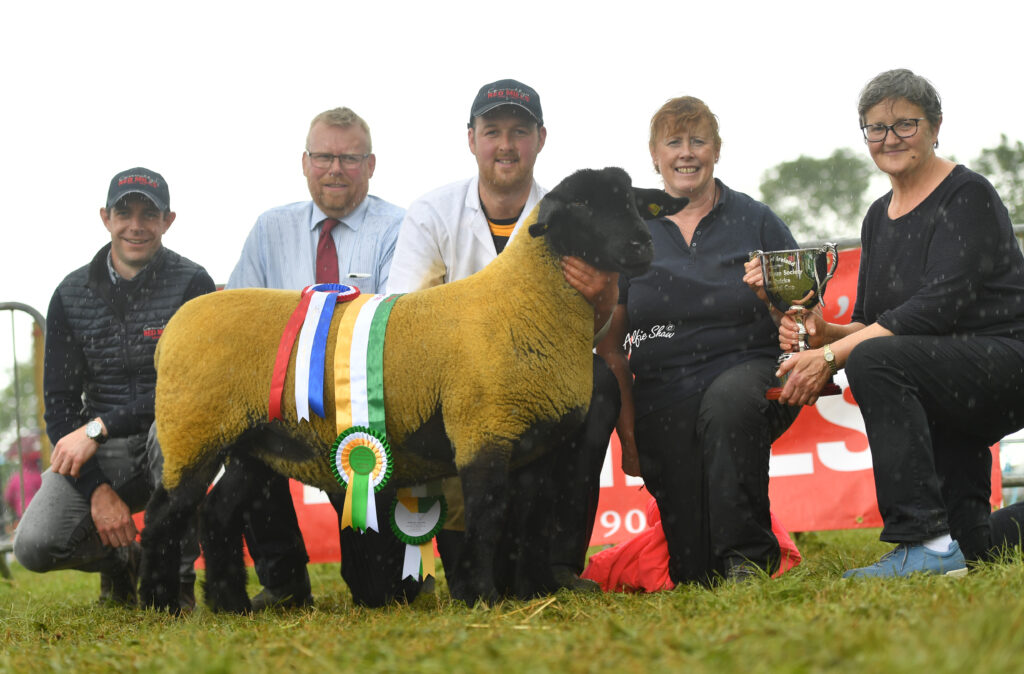 2022 NSC Supreme Champion – Susan O'Keeffe, Shearling Ewe
Anticipation is building for this dedicated sheep event in the wake of a five-year Covid-19 enforced absence. The multi-faceted event has something to cater for all interests, as well as being an enjoyable family day out.
Upwards of 10 technical areas are planned, each with their own extensive programme incorporating workshops/practical demonstrations/short presentations, an opportunity for one-to-one dialogue and visual displays.
Technical topics at Sheep 2023 will include breeding and genetics, environment, flock health, forestry, grassland, health and safety, hill sheep, nutrition and organic farming.
There will also be a Wool Village, A Young Shepherd Competition, Sheep Breed Stands, A Sheep Dog training demonstration, cookery demonstrations by celebrity chef Mr Nevin Maguire, trade stands and much, much more.
So save the date and come along to what promises to be one of the best Agricultural events of the year!