The best of Irish Suffolk Sheep showcased at Ratheniska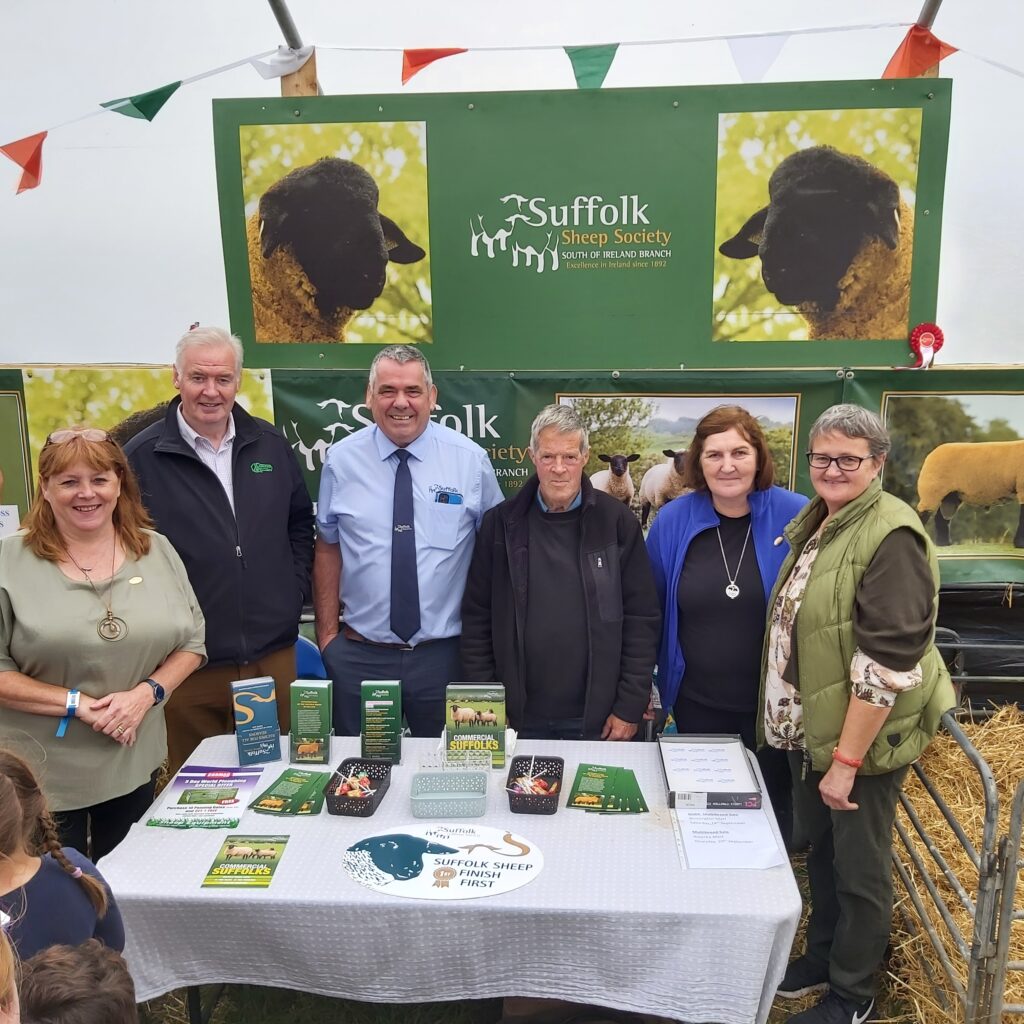 The National Ploughing Championships returned after an absence of three years due to the pandemic and Suffolk Sheep Society – South of Ireland were delighted to once again be a part of such a great event.
Situated just inside the door of the NSBA Pavillion, the stand drew a huge amount of attention from attendees. Live Sheep are always popular and the stand showcased the best of Irish Suffolk Sheep breeding with both Pedigree and cross bred sheep on display. The Shearling Pedigree Ram, Muff Paddy, bred by his namesake, Paddy Carolan of Muff Suffolks was hugely popular with visitors to the stand – young and old alike. He was greatly admired and made impressive viewing on the stand.
The Society would like to express our gratitude to the Borris Ewe Breeders Association for loaning the Suffolk/Cheviot Cross ewes for the display. They were a great example of the superb breeding ewes which result from crossing the Irish Suffolk with a Cheviot Ewe. They make superb replacement ewes, who are easily lambed, milky and great mothers, who in turn produce fast finishing lambs ready to hit the premium Spring market at twelve weeks.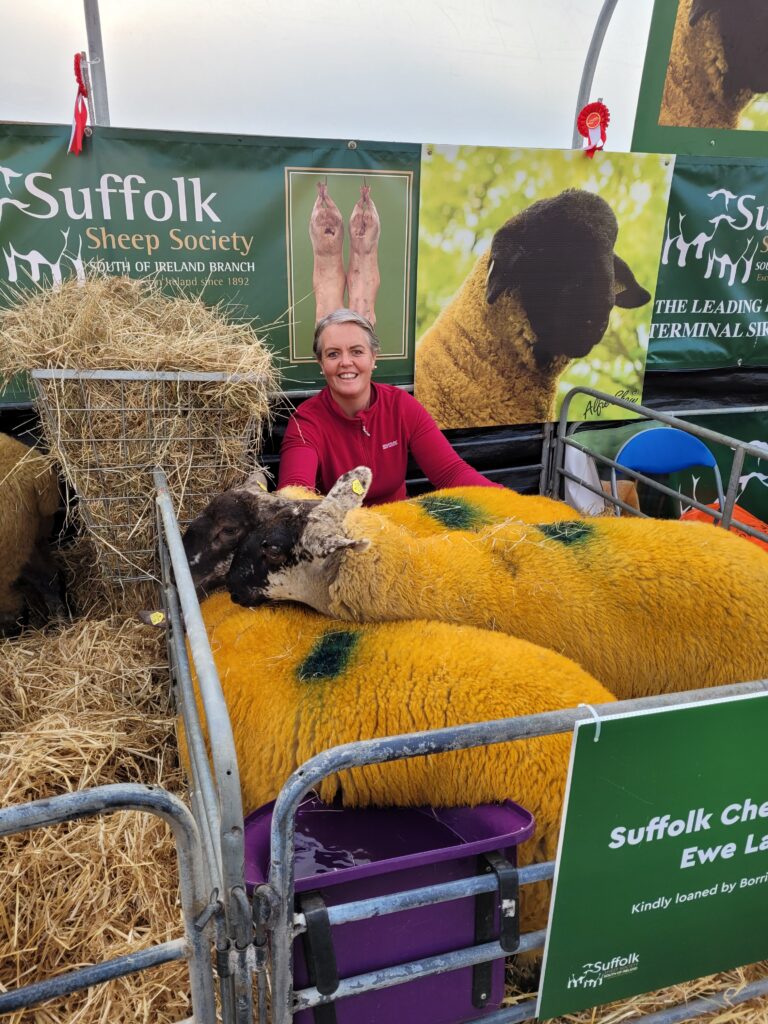 The hugely popular 'Guess the Weight of the Lambs' competition was back and saw an entry of well over 1000 over the three days. These were put in the draw for a €250 Society Voucher towards the price of a Suffolk Ram at any Society sale as well as second and third prizes kindly sponsored by Mayo Healthcare. We would like to thank Cormac Sheep Equipment for providing the scales on which the lambs were weighed on the final day.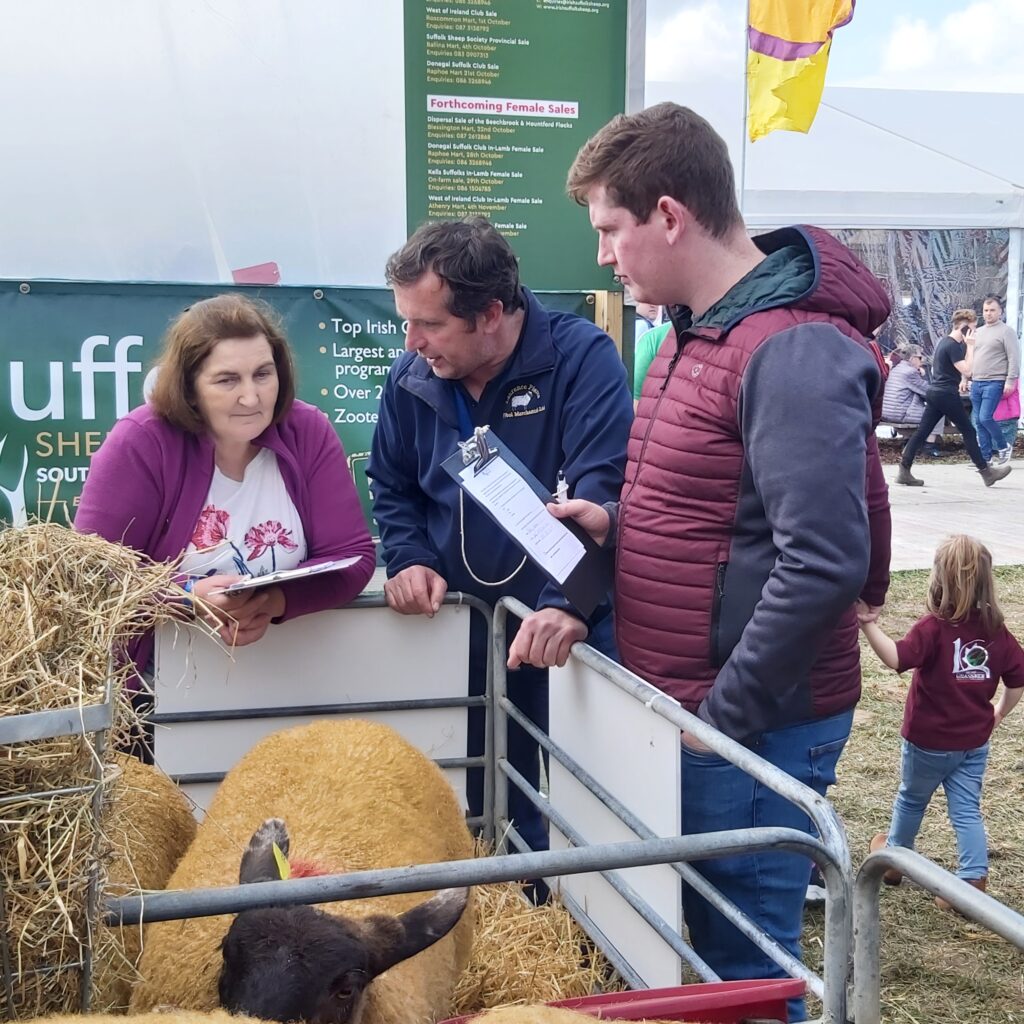 Overall the Ploughing Championships proved to be a very successful three days for the Suffolk Sheep Society – South of Ireland, allowing us to reacquaint with old friends and meet many new ones. We were delighted to see such a large interest in the breeding of Irish Suffolk Sheep among so many farmers and we look forward to welcoming many of them into the Society in due course. With confidence in the Society at an all time high, the future is looking very bright for Irish Suffolk Sheep.